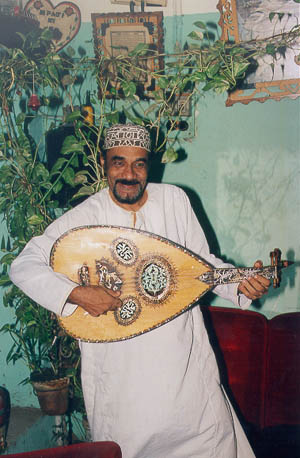 From the late 1960s onwards Zein became something like the musical father of the Mombasa taarab scene, with all of today's famous musicians, at one point or another in their career, passing through Zein's group. The Zein Musical Party thus featured the voices of Maulidi, Zuhura and Malika, Mohamed Mbwana's harmonium or organ, or Bakari Salim's accordion. Zein's groups in the 1980s - in typical Mombasa taarab style - branched out to include violin, accordion, keyboard, bass guitar and a percussion section. He has since moved back to basics, and a more classical approach in the old Lamu Tradition.

Zein's current group is a re-union with his erstwhile band members Omari Swaleh and Anasi Mbwana, Mombasa's best percussion team. Zein taught them both when they entered the music scene in late the 1970s. Omari's father was also a member of Zein's group, and the young Omari learned at an early age accompanying his father to the frequent wedding gigs. After leaving Zein for a time in the late 1980s, he became a featured musician and bandmaster of Malika's ensemble.


Anasi Mbwana, who is also an accomplished solo singer, left Zein's group in the mid-1980s to join Maulidi Musical Party, then Mombasa's premier wedding orchestra. The early 1990s brought him together with his former rhythm partner Omari, when he joined Malika's group as well. For the past couple of years Omari and Anasi have worked for both Zein and Malika. They are also in high demand as studio musicians backing visiting singers from up and down the coast, who come to record for Mombasa's thriving cassette industry.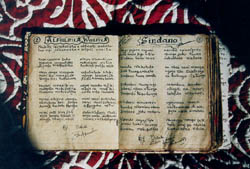 The Zein Song-Book - handwritten